Yin & Restorative Yoga Teacher Training
To: Emphasized for teachers & facilitators: this immersion intensive is focused on hands-on facilitation details, sequencing and adjusting, yin & restorative asanas, and an emphasis on mindfulness methods and meditation, visualization, and psychological self-inquiry techniques which is intermingled with Asana.
Dates of the course:
October 23 & 24, 2021
Location: Barcelona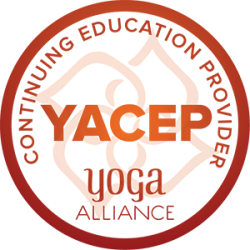 PRICE
325€ (295€ sign up before August 1st)
Radiating with ritual, this integrated wisdom practice is a tool to rise to your intrinsic baseline of tranquility, recall your innate ability for spaciousness, and remind your system of its unique anatomical, structural, and emotional wholeness.
A potent opportunity to awaken to our rich inner life and cleanse the views of our perceptions.
Join internationally celebrated Yin & Dharma teacher Kali Basman on the journey back to the Self.
Meet yourself at the altar of the subtle body for a 20hr Yoga Alliance Certified Teacher Training investigating Yin & Restorative Yoga, intermingled with the inner methods: Buddhist Psychological Principles of Mindfulness, Physiology of Pranayam/Breathwork, Unique Anatomy of our inimitable Asana practice, Neurophysiology/Neuroplasticity, and our Pranic Pathways. You will receive 20 Yoga Alliance Continuing Education Credits with a Yin Niche, and depart with a solid robust and rich understanding of the teachings, the inner methods, and the architecture of Yin asana to safely and effectively practice and teach the wisdom discipline.
Suitable for beginners. A background of interest in Yoga and/or Meditation is assumed. Yin Yoga is a transformative and rejuvenative practice that seeks to mindfully lengthen and lubricate the connective tissues by practicing the methods of stillness, mindfulness, and loving kindness.