To:
This course is directed towards new and experienced yoga teachers that want to become more familiar with the art of verbal and physical adjustments on their students.
Certified:
14h YACEP certified course.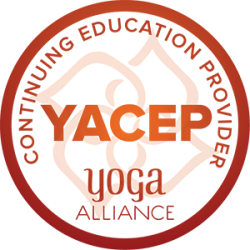 DURATION
Saturday, 11-18h – 14h -15h lunch break
Sunday, 9h -18h  – 13h -14h lunch break
The bulk of the course will be on physical adjusting. How to physically adjust, where to touch, when not to adjust. What works for some students may not work for others and why. We will be using props such as blankets, bolsters, blocks and straps as well to help students get into the most comfortable or better-aligned poses. We will spend time on the abdominal and core area of the body making sure the bandhas are activated and discuss softness and relaxation in asanas to find comfort. We will go through a long list of poses from the Ashtanga Primary Series as well as variations on those poses. 
There is 50 page manual included in this course.  
If you have completed Hot Yoga Academy's hot yoga teacher training a 15% discount will be deducted from the price.
Saturday
11:00 –12:15 – Hot Vinyasa Asana

12:30 – 13:00 – Introductions & experience with adjustments

13:00 – 14:00 Adjustments Standing Poses

14:00 – 15:00 Lunch

15:00 – 16:00 When to verbally or physically adjust, types of adjustments, teacher alignment when adjusting

16:00 – 18:00 Adjustments Standing & Twists

 
 Sunday
9:00 – 10:00 Vinyasa Yoga Asana
10:00– 13:00 Adjustments Hips, Forward Folds, Back Bends
13:00 – 14:00 Lunch
14:00 – 15:00 Adjustment positions that are inappropriate and how to deal with accusations of sexual harassment while adjusting
15:00 – 18:00  Adjustments Balancing, Savasana and inversions