Prenatal and Postnatal Yoga Teacher Training
To:
This training is for any woman willing to have an extraordinary experience. Yoga teachers, moms- to- be, mothers, doulas, midwives… You are all welcome!
Certified:
45h YACEP certified course.
Dates of the course:
TBA
Location: Barcelona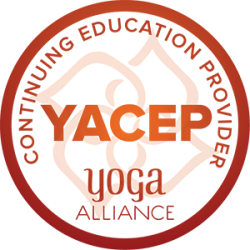 This is a beautiful journey to empowerment and self-discovery. A transformative Prenatal & Postnatal Yoga Flow Training that will teach you how to support pregnant women through their magic path to motherhood and to enjoy a conscious, respected and peaceful birth of their babies. The type of yoga taught is based on dynamic sequences with a Vinyasa flow base. If you want to learn how to teach a safe, creative & full movement prenatal yoga practice, this is a great opportunity.
This immersion will prepare students to work with the special needs of prenatal and postnatal students. You will learn the art of transmitting the ancient philosophy of yoga to pregnant women, and how to support and inspire them safely and with awareness.
The training is based on a dynamic-flow yoga designed specially for pregnant women to keep them agile, flexible and strong both physically and mentally. All postures are linked through breathing and not only help women to connect with their femininity, their sensuality and power, but also they prevent common pregnancy discomforts that might appear right from the beginning. This type of yoga also allows women to stay strong inside and out so they can face this new stage of life full of health and wellbeing.
1.Yoga and Pregnancy
Pregnant Women in the West
Prenatal Yoga Philosophy
Asanas to treat or prevent dysfunctions
Yoga Flow sequences and variations
How to build a prenatal yoga flow class
Childbirth Preparation Yoga
Meditation and Visualizations
The importance of the breath and pranayama techniques
Spiritual and Energy work and support
Relaxation and stress-reduction techniques to alleviate doubts, fears, negative programming and patterning
2. Anatomy and Physiology
The Uterus: woman´s energy center
The Jaw's role during labor and delivery
The Pelvic Floor
The Pelvis and its mobility during birth
Stages of pregnancy
3. Yoga and birth
The role of a Doula
The role of the midwife
Female hormones during pregnancy
The Pituitary Gland and hormones during birth
"Pain" during birth
Natural Childbirth & hospitals
Fetal Positions
4. Recommendations for the first 40 days after birth
Post Natal Yoga
Diastasis recti
Pelvic Floor and abdominal strengthening
Mom and Baby Yoga
5. Testing
How to structure, set up your own class and get it going
Networking with your community and others in the childbirth world
Prenatal Yoga Business
The program covers yoga during pregnancy and yoga during postpartum.
ADVANTAGES OF THE TRAINING