26 x 2 series Intensive Training
To:
Certified yoga teachers who want to teach the 26×2 series.  
Certified:
This is a 50hr YACEP course certified by the Yoga Alliance.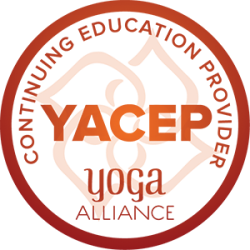 Learn how to teach the 26 x 2 series in a short  intensive course.  You will master the series in a short period of time and be able to teach in independent hot yoga studios around the world. 
PRICE
1000€
1700€ (with accommodation)
MODULES COVERED
Topics:
What is hot yoga?
Benefits and risks of hot yoga.
Pranayama used in the 26 x 2 series.
The 26 asana series.
Alignment & Adjusting.
Easier variations of the 26 poses for people with injuries or limitations.
Teaching methodology of teaching a set sequence.
Practice teaching.
The intensive course will be very hands-on and practical. There will be very little theory such as philosophy or anatomy as you will have done that in your 200 hour RYT course. You will practice the 90min series twice a day, once in the morning and also in afternoon. We will go over alignment of the 26 asanas as well as some easier variations of those poses. In addition we will discuss and you will have time to practice how to safely adjust your students. You will learn to teach based on the original Bikram script with just a couple modifications to the grammar and wording. You will learn the set 90min sequence as well as feel confident to teach a shorter 75min and 60min sequence. Be prepared to start teaching on the 3rd day of the course.