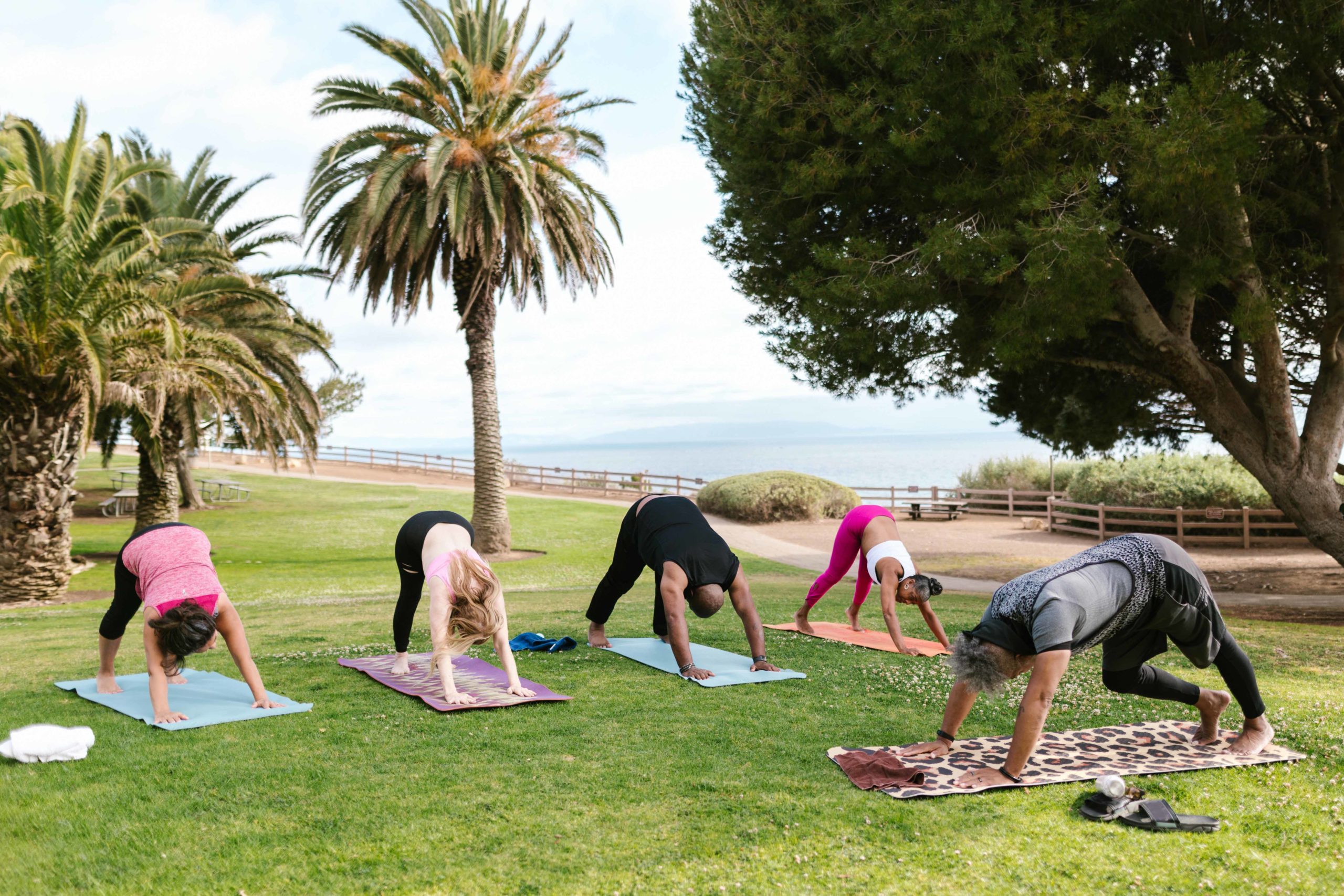 We specialize in mental wellbeing through silence. 
We take all technology away and ask people to move in silence throughout the day.  Movement exercises, art projects and seated meditations are introduced to make the experience more profound.  The reflection during silence for the participants is astounding.  Stopping the chatter of the mind allows people to leave the retreat more focused and pay attention to their tasks.  They are happy and often have breakthroughs in the mind that you would never think possible all because you sat in silence for a couple of days. 
Team building and relationships amongst employees will become stronger as they feel a connection to their coworkers.  Participants are so happy the silence is over they stop complaining when they speak and just feel grateful, focused and compassionate towards the other participants in the program.  It is the ultimate team building exercise.  Coworkers experience a remarkable journey together and it is amazing how close you can become to someone when you meditate in silence beside them.
The side effects of the retreat are often felt weeks and even months after leaving, and your employees will feel refreshed, focused and ready for what life has to offer them.  Read more about the benefits of having a silent wellness retreat at your company.
We can create your bespoke retreat to your specifications.  We organize corporate retreats from full day up to week-long wellness getaways. Our staff is certified in several disciplines and we can provide a mix of the following activities:
Yoga
Massage
Self-Massage (yoga tune-up balls)
Meditation
Mindfulness workshop
Art Contemplation Projects (vision boards, mandalas etc)
Hiking
Pilates
Breath workshops
Shamanic Breathing for Trauma
Yoga Nidra
Detox Vegan Meals
Cooking lessons
Team Building Exercises
Journal writing
We have several Masias and hotels that we work with depending on the size of your group.  Below are some examples of the retreat locations:
TESTIMONIALS
"The weekend is guided by two lovely people Heather and Lezanne who not only provide a calm and grounded space to practice being in the moment in silence but have extensive knowledge of breathing techniques, meditation and yoga and also cook incredible vegan dishes. My experience at the silent retreat continues to help me be more in tune with myself and the universe through gratitude. I will definitely repeat."  Nikol Kollars, Actress, Silent Retreat June 2021.
"Thank you so much for all these recipes and the lovely follow-up. A few weeks since the retreat and I am still feeling it! Thank you so much again for the space you created..no one could do it quite like you both do. I am so grateful!" Teagan Borland, Silent Retreat Nov 2022.
"Coming back from the silence was amazingly refreshing. I feel so in shape and my mind is so sharp! I didn't expect such wonderful side effects." Myrna Hausséguy Vice-President, EMEA & Asia, Entrepreneurs' Organization, Silent Retreat Nov 2022.