Hot Yoga Academy is lucky to have a fantastic team of experienced yoga teachers from all over the world. All our teachers are fluent in both Spanish and English.
Heather started practicing Hot Yoga in Toronto, Canada over 20 years ago. After going to her first class she was hooked on the way her body and mind felt. Over the years she became involved with a yoga clothing line called Yogagurl and started helping the founder promote, sell and market the products. The love of the Spanish language brought Heather to Spain in 2006.  After several stressful years in sales in a crisis market, Heather decided to follow one of her life long dreams to become a certified yoga instructor. Heather is certified in teaching hot vinyasa and prenatal yoga. 
Her background in business and marketing has allowed her to help yoga teachers follow their dreams in her 1 on 1 yoga business coaching services. 
Right after Covid Heather began running silent retreats as she felt her clients really needed to get away from their busy lives and technology.  She feels such joy in allowing her clients find silence, perspective and focus on the retreats.  
Lezanne first discovered the benefits of Yoga in a small Iyengar Yoga studio in Cape Town, South Africa, in 1998. Over the years that followed, she has migrated from Iyengar to a path of exploring Ashtanga and Vinyasa Flow Yoga. She has ultimately realised that Yoga is a life-long journey, teaching us to live a fuller, more joyful and present life. Your own body becomes your best teacher.
Lezanne is a certified teacher (E-RYT 500, YACEP) through Yoga Arts, Australia and has been teaching since 2009. In 2014, while pregnant with her twin babies, she completed a Prenatal Yoga certification through SansYoga. She is a certified Roll Model® Method practitioner and a Yoga Tune Up® teacher and has completed a 9-month Yoga Anatomy course with Leslie Kaminoff. She is a senior instructor on our Hot Yoga Teacher Training Barcelona – 200h RYT and 300h RYT. Her style of teaching encourages her students to mindfully explore their asana practice from a place of joy and fun, all the while drawing on the rich philosophical foundations of yoga.
Javier has been a meditation and yoga teacher for more than 10 years. His passion is to share the benefits of both disciplines in the contemporary world with a practical and accessible approach. He is the author of the renowned mindfulness and meditation books:  "Felicidad. Manual de instrucciones", "50 maneras de salvar tu vida. Mindfulness para la vida cotidiana", "Mindfulness para los tiempos difíciles", "Cómo estar relajado en un mundo confuso" and "Cómo ser infeliz de una vez por todas."  Javier is Content Director of the Aire Fresco Meditation App.
Kasaundra was introduced to yoga by her mother and has been practicing for more than 15 years. While studying psychology she learned the effects of mindfulness and meditation and began to deepen her yoga practice.
She completed her 200-RYT at Hot Yoga Academy in July 2016 and after her 300-RYT in September 2019 and has been teaching vinyasa style classes at Yogalinda and offering private sessions. Kasaundra's teaching style is focused on love for the self and others. Her classes combine soft and dynamic styles by including a mixture of active challenges and still postures.
She incorporates meditation in every class to help students find stillness and calm the mind. She also uses essential oils in her classes for physical and mental benefits.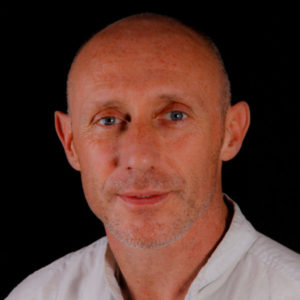 Mike Brassey has been practicing and teaching meditation in Spain, Portugal and England for the last 20 years. He has studied for over 10 years with the Tibetan Lama Geshe Kelsang as a Buddhist monk and is currently a student of Eckhart Tolle – author of the bestseller "The Power of Now".
Michael is known for his ability to convey the teachings in a clear and practical way. His presence is an inspiration to those who want to begin or deepen their experience of meditation and inner peace.
"In these times of stress and uncertainty, I feel it is very important to offer ways to reconnect with our true inner essence. I feel that meditation is key to finding happiness and human well being. Without inner peace, outer peace is impossible."
Cordelia is a yoga teacher, artist and translator. She took her first yoga class in 2001, and has kept practicing ever since. She sees yoga as a powerful tool for emotional, physical and spiritual healing. Her classes incorporate elements of various styles, especially Hatha Vinyasa and Ashtanga, and increasingly enter into dialogue with other disciplines that work with somatic awareness, breathing and movement. For her, the yoga class is a laboratory where students can ground, flow, strengthen, connect, express and deepen their self-awareness and connection to the wisdom of the spirit within.
She took her first ashtanga intensive with Jennifer Elliot in Charlottesville in the summer of 2002, and deepened her studies in Mysore and Kovalam, India in 2006 studying with Sri. Sheshadri and Lino Miele. In Barcelona he trained with Rocio Ramos and Amelie Strecker in 2012-2013 (Yoga Alliance 200h), participated in a training with Patricio Morales in Ashtanga (Summer 2014) and also has studies of Thai massage (150-hour certificate, 2016) with Oscar Prema. She considers Dharma Mittra, Hojung Auderade, Aleix G. Rios, Kathy Paez, Claudio San Martin and Tiago Rocha, among other professors, as big influences. She did a Vipassana sit in in 2012, and maintains a regular meditation practice.
I came to yoga at 19 to help deal with a profound scoliosis that had progressed undiagnosed for some years and was starting to cause me considerable back pain. I eventually underwent major spinal fusion surgery that, while traumatic and involving a lengthy rehabilitation process, gave me a new lease on life and led to me developing a committed yoga practice and learning deeply about my own wellness and healing process.
I never thought I would teach yoga, especially in my initial years of practice as I worked with some very strong physical limitations. I spent many, many hours doing very basic postures and exercises just to regain a semblance of internal balance and peace. However, as the years went on and my practice developed, I continued to gain a lot from yoga, as I started to study further and learn more about the emotional, psychological and spiritual dimensions of this tradition and practice that was transforming me positively from within.
Sonia has practiced 11 years of ballet in Italy and discovered the AcroYoga when she moved to Barcelona in 2011.
Soon this discipline was transformed into a daily practice of concentration, development of body, emotional and search for elegance in the movement.
On a trip to Thailand she participated in his first Lunar Immersion in Bangkok and from there she decided to deep in the holistic world by learning Thai Massage at the NGO school in Chiang Mai.
In 2014, she participated in the Acroyoga International professorship and during the following 2 years she contributed to the organization of 13 yoga dives in the US in the role of assistant professor.
For Sonia AcroYoga and Yoga are complementary disciplines and with the aim of deepening the tradition of Yoga, she traveled more often to India where she participated in two professorships: one of Hatha Yoga 100h in Mysore (Adhiyoga) and one Multiestil Vinyasa, Asthanga and Therapeutic Yoga200h RYT in Rishikesh (Siddhi Yoga). On her last trip, in 2017, she participated in the Intensive of Iyengar Yoga with Usha Devi and taught in the Yoga professorship of her teacher Acharya Yogesh (Oceanic Yoga) in Goa.
She completes her holistic profile Bach Flower Therapist training and with her participation in a 15 days Vipassana Meditation retreat in Sonnental (Munich).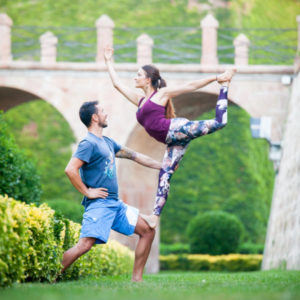 Traveler by nature, she moved from Mexico to Barcelona in 2005 where she discovered Yoga as a way of life. Coming from a career in communication, nowadays she applies both professional aspects of her life to give Yoga classes, workshops, 200 hr. teacher trainings, Prenatal and Postnatal yoga and ttc, and individual therapies thru Yoga.
She did her 200 hr. teacher training in Hatha-Vinyasa in Barcelona in 2009 and in 2011 travelled to India to study 300 hrs. at Krishnamacharya Yoga Mandiram, under the lineage of Desikachar and Krishnamacharya. Following this same tradition of Viniyoga, she trained in Yoga Therapy with more than 800 hrs. of theory and practice, from 2011-2015, studying with various disciples of Desikachar like Chandra Cuffaro Klee and Dr. N. Chandrasekaran, in Europe and India.
Since 2013 she has studied every year for 10 days the Yoga Sutras of Patanjali: their therapeutic application and as a guide of self knowledge and spiritual development, for the daily life, with Chandra Cuffaro, in Italy.
London-born, Amanda Dawn Blackley has lived in Spain for 24 years, working previously in the field of sports communication and translation, she began to practice yoga to manage the demands of her profession, physical fatigue and stress.
A more 'yang-style' personal yoga practice based on Ashtanga and Vinyasa, has gradually shaped itself over the years into a slower, deeper practice, incorporating longer holds within movement, as well as the quiet stillness of Yin Yoga and the practices of Mindfulness.
She currently teaches Yin and Yang style classes and Mindfulness courses (MBSR) in Catalunya to health-care workers in hospitals, in-company classes, and smaller groups for Yoga as therapy, as well as running workshops and retreats throughout the year in English and Spanish.
A passion for knowledge and self-awareness, and a deep trust in the body's ability to find balance and heal, infuse her classes with an integral therapeutic approach to self-care for experiencing a deep sense of calm and ease.
Monika Varela is a Mindfulness instructor, psychologist, and English Public Speaker Trainer in Barcelona. She took her first meditation class when she was eight years old, but didn't start a formal practice until she was 20 years old in 2005. She hasn't stopped practicing Zen meditation since then because of the benefits and life tools she's been able to take out of it. Finding connection with oneself and then others is very important to Monika and it's her mission to help other people connect with themselves through Mindfulness meditation. She has done numerous Zen retreats with the Zen School Zambokyodan along the years and has travelled to Asia to meditate with Thai monks. She completed her Mindfulness Trainer's certificate in 2018 with Andrés Martin Asuero and has continued studying with Elisha Goldstein. Monika is known for her ability to talk about meditation in a natural way and makes mindfulness easy and accesible to everyone, no matter their prior experience. She has also been collaborating with a public hospital in Barcelona for 8 years, facilitating mindfulness to oncology patients and their carers.
Monika Varela Language & Mindfulness Coach Tel:+34 619250623 mv@monikavarela.com 
As a former UK midwife, I have over 10 years of experience helping women and their families in pregnancy, birth, breastfeeding and the postnatal period. I pride myself on giving holistic loving care based on clinical and traditional midwifery skills. My years of experience working as a midwife have allowed me to become the kind of well-rounded caregiver that I feel women sincerely need. At present I am able to provide Breast/chest feeding support, postnatal coaching and restfulness coaching online and have great success in doing this with families around Europe.  In Spain, I work as a fully insured and licensed homebirth midwife who provides one to one care in pregnancy, birth and the postnatal period as well as breastfeeding support and restfulness coaching. Working to support women and birthing people to be confident and joyful care providers for their children is my passion and I am grateful for the opportunity to share my skills knowledge and wisdom for this purpose.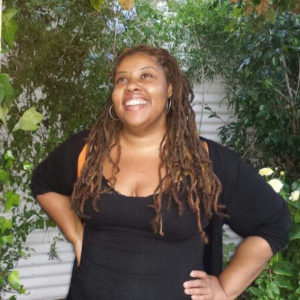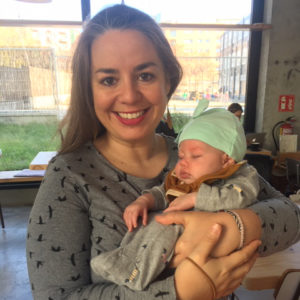 BSc in Neuroscience and Diploma in Gestalt Therapy. Her passion is in supporting & empowering women in birth, whether at home with a midwife or in hospital to ensure women get the birth they wish for with respect.
She speaks English, Spanish, Catalan & French and has a lot of experience helping women from abroad to navigate the system in Barcelona.
Courtney started practicing yoga in 2015 while she was living in Santa Barbara, California. She always felt intrigued by the yogic practice and curious to learn more. In 2018, she had the opportunity with Evolation Yoga to embark on the 26 & 2 hot training on O'ahu, Hawaii. The first yoga teacher training is when she truly connected with her practice and began to understand her body and mind more profoundly. In the past years since doing her training she has had the chance to study more by completing her 300 hour YTT at Hot Yoga Academy and gain experience from teaching on a day to day basis. Teaching yoga brings her a lot of joy and energy. For Courtney, yoga is therapeutic. In her teachings, she strives to create a space where students feel seen, safe and can connect with their body and breath. Teaching and practicing yoga gives her an equilibrium that she didn't have before.