Do's & Don'ts about Running a Successful Yoga Retreat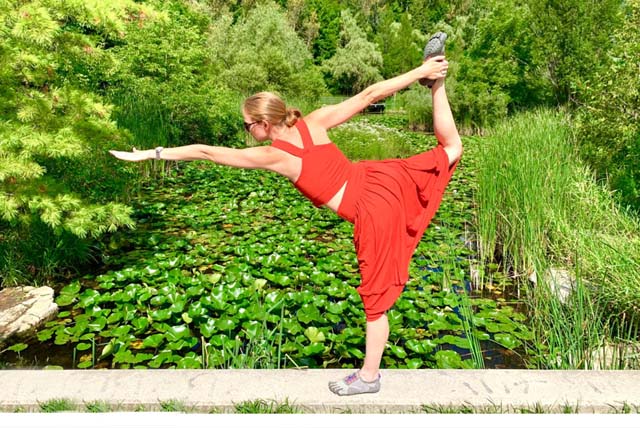 Running a profitable yoga retreat is more complicated then it might seem.  Here is a list of things to pay attention to when organizing a yoga retreat.
Firstly you must decide what type of yoga retreat you want to provide.  It is best to have yoga and something else with it.  For example yoga and hiking retreat, yoga and vegan cooking retreat, yoga and Vedic chanting retreat, etc.  Be unique and think outside the box.  Create what is not already on the market and what do the your students or the students in your area want in this moment in time.  It is not always easy but it is a lot of practice and error, try what type of yoga retreat you would want to go on and go from there.   
Who is going to run the retreat with you? It is easy enough to organize a retreat if you rent a house that provides all the catering for you.  But if you are doing the cooking it is best to do a retreat with one other person.  You can divide the work and enjoy some relaxing at the same time.  Also another person can provide a much needed yoga style that perhaps you cannot teach or have another talent like teach mediation or chanting that you are not so familiar with.  Also having a 2nd person run the retreat can help bring in sales too!  Double the people double the sales!
Don't get too boggled down about where to hold the retreat and what date would be best. There are so many lovely places to choose from so just pick a date and go with it.  The main thing you need to decide is if you are doing the catering or going to a location that does all the food for you.  Near Barcelona retreat centres usually provide food and accommodation in shared rooms for 55€-65€/per person per night.   The benefits of picking these centres are that they do it all for you and you just need to arrive and teach.  The down side is that it ends up costing more then just renting the space yourself and doing your own cooking. 
Here are a couple of reasons why you might want to do the cooking yourself:
You have a small group (it is easy to cook for a small group)
You are doing a silent retreat and need to control the noise or type of food on the retreat
You love to cook
Cut costs
You want to control any outside people in the retreat centre (often if you have a small group it is hard to find a space that will provide the food and accommodation and also be the only people in the retreat centre)
Here are several reasons why you may want to do rent a retreat centre that does the food:
You hate cooking
You have a big group
You want to only concentrate on the yoga part of the retreat
The money you save doesn't outweigh the hassle it is to cook
The next thing you need to look at is how to price the retreat.  In the past I tried to do more luxury retreats with en-suite rooms at a higher price, it didn't work out for me that well as my clients perhaps cannot afford a luxury retreat.  A lot of people in Barcelona live month to month and need an economical retreat.  So making sure you think about the market you are selling to will help boost participation in your retreat.
In person you can go to a retreat for a weekend from about 200 – 250€ for a shared room.  It is crazy but that is the market here in Spain.  So staying in that area will make you become successful.  It is better to have more people then no one show up to a 375€ for a weekend retreat. 
Lezanne and I have started doing silent meditation and yoga retreats.  It has become very successful due to the fact that people are craving silence and really need the time to be with themselves.  We priced them very economical because most silent retreats are very affordable if not free like Vippassana Meditation retreats that are 10 days long.  We sold out very quickly our first retreat in June so we raised the price a bit for the retreat in Sept; we would have sold out as well if not for a couple of cancellations.  What I recommend is price it to the average price in the market. 
The final and sometimes the most important aspect of a successful yoga retreat is marketing and selling the retreat.  We are lucky and our website is very high on Google rankings for yoga retreats so we get several clients just searching Google.  Another important thing we do is put our yoga retreats on third party websites like BookYogaRetreats.com they take 14% commission but can provide an extra boost in sales that is needed to sell out a retreat.  I find telling clients at the end of a yoga class is also a good way to get them to come on a retreat as well.   Use social media in every way possible and Instagram is always a great way to show off photos of the retreat centre and get people talking about your event.
I find that running a retreat can be a lot of trial and error.  My suggestion is if you have an idea and want to try it go for it but remember if one retreat doesn't work it could be the style of the retreat, the price or even the time of year you picked to hold it so just try again at a later date.  It can be profitable to run retreats you just need to see what your students are interested in attending.   
Good Luck!