Interview with Angeliki Simvoulidou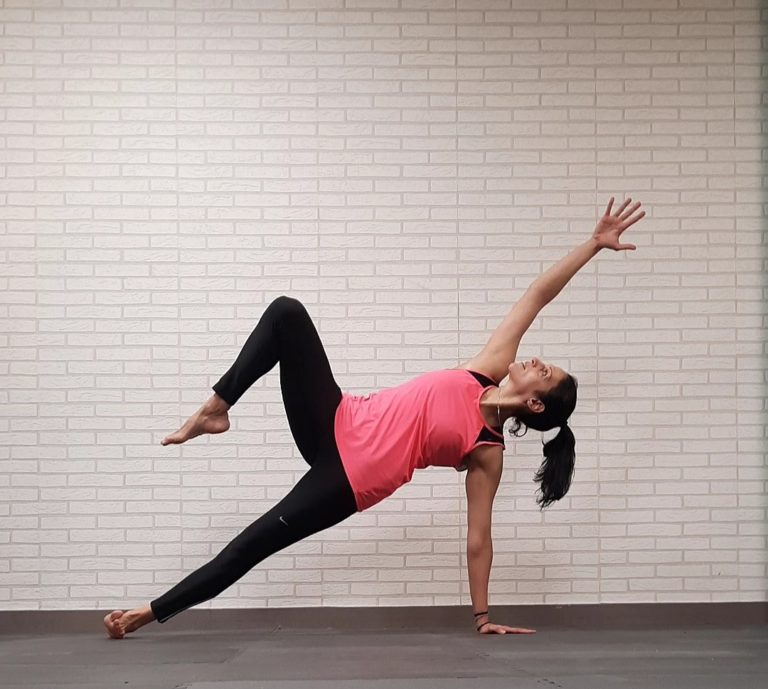 1. What year did you graduate from the 200 hr Teacher Training at Yogalinda (Hot Yoga Academy)?
I graduated in 2017.
2. How was your experience in this Training?
It was a fantastic, fun and a very interesting experience. Although it was my third yoga training, the course has provided me with new knowledge and ideas to enrich my own practice and teaching with my students. I met people from all over the world and the teachers inspired me each in their own way to be a more global teacher.
3. After completing this training, have you continued get training?
In the fitness and health sector there is always new courses and ideas, and that is why it is crucial for the teacher / trainer to continue educating themselves. During the following years I was trained in HIPOTARC (Hypopressive Abdominal Therapy), which is a very technical practice with very effective and visible results. In addition, I did a course deepening the Yin Yoga technique, and other fitness courses, which were not directly related to yoga but have helped me update new methodologies and incorporate new concepts, such as mobility and joint strength with the CARs method. , and the importance of this in any type of exercise.
4. We know that you will be one of the teachers in the 200 hr online training in Spanish at Hot Power Yoga in Madrid. Why have you decided to also become a trainer of new yoga teachers?
It was a decision that grew over the years in my mind. I love teaching and I love sports, and this was the reason that I decided 17 years ago to dedicate myself to Physical Sciences and Sports. I believe that yoga is a very effective practice that can help us improve both our physical performance and our mental state. I would like to be able to transmit part of my knowledge acquired from my career as INEF, based on science and the physiological and anatomical response of the body, together with the principles and philosophy of yoga. I deeply believe that the mixture of both can contribute a lot to my students, providing them with added value in their classes and in the care of their practitioners. I would like to share everything that the practice of yoga can offer on a physical and emotional level to people that want to improve their practice or if they want to become yoga teachers on the world stage.
5. How do you incorporate yoga into your daily life? Has it served you in these uncertain times due to the pandemic?
Yoga has taught me to stay calm and positive in difficult times. It has taught me to "breathe" and keep going when things get ugly, letting go of the poison and embracing what I have learned from every experience, good or bad. I have learned (or at least I try) to truly live in the present moment, enjoying every aspect of life, taking care of myself and doing things that fill me with happiness, like practicing yoga for example. During the pandemic, with Power Hot Yoga we continued to offer many online classes for our students or for others who needed to practice in these difficult times. This daily connection with the students, the smiles on their faces after class, the practice we did together even if it was through a laptop, gave me a sense of normalcy during the difficult times of confinement. I believe that the pandemic and lockdown have given us the opportunity to spend more time with ourselves, to look within ourselves, to explore the inner strength that we hide within us and most of all to appreciate the things that we sometimes take for granted, such as health.
6. How can we know more about your path in yoga? (Social networks, web, YouTube channel)
You can know more about my path in yoga through my Instagram (@angeliki_sim) or by taking a look at my channel on YouTube, or you can simply come to PHY Academy to get certified with the Yoga Alliance 200h training in Spanish or do some continual training courses certified by YACEP and the Yoga Alliance.