Interview with Javier Salinas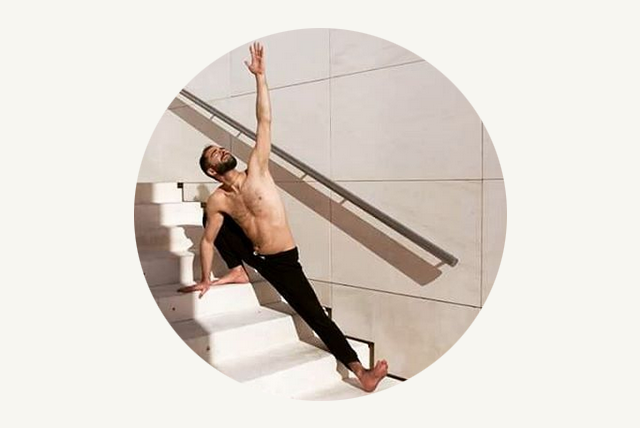 1. How many years have you been a Yoga teacher? What is your training?
I have been a teacher for more or less ten years. My fundamental training, apart from different courses in different types of yoga, is the lineage of Sri Dharma Mittra and Sri Andrei Ram.
2. Tell us how you came to be a yoga teacher. Why did you decide to choose this path?
Before I was a professor of literature and writing at the university, I have always liked to share what I think is important. So when I discovered yoga, seeing all its benefits, I also wanted to teach it.
3. What should a yoga teacher have that you consider essential?
Humility, it is the teacher's position to serve and help to the practitioners.
4. How did yoga and meditation help you in confinement?
Both of these things help you to realize that external circumstances are always changing and that is why it is important to work on keeping our internal energy stable, and not to walk around like puppets and disregard what is happening in the outside world
5. Do you enjoy teaching or practicing yoga more?
Both things are the same for me. What I like is living from the consciousness of yoga.
6. Can you live comfortably as a yoga teacher?
If by comfort we mean a more beautiful and meaningful way of life, then yes.
7. What do you think about social media and yoga?
They are an instrument and as such depends on the conscience with which they are used.
8. How important do you think it is for a yoga teacher to have their own website?
If he believes that what you have to teach is valuable, then he should use whatever means possible to bring that to the attention of the people.
Thank you