Marketing & Sales in Uncertain Times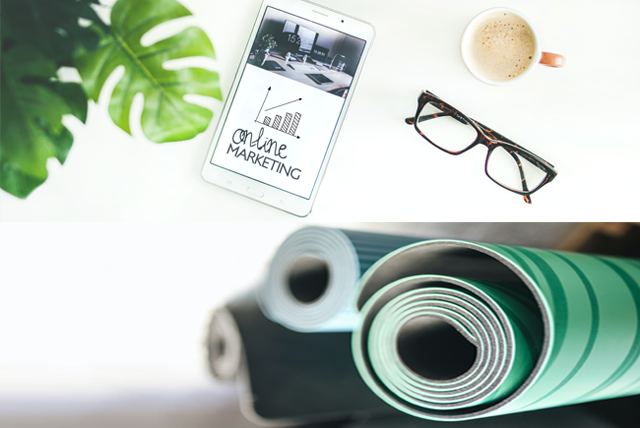 Several businesses are closed due to the spread of Covid-19 or their employees are working remotely.
We are uncertain when the economy will be back to normal so what does that mean to your sales and marketing efforts?
Some businesses like Zoom, Supermarkets and delivery services are seeing an increase in sales and volume while others are seeing no sales as they are a restaurant or hotel that has to close.
Stopping all forms of marketing during this time period is not a wise decision but cutting costs might be needed for a company to survive.  There are several marketing options that can be done on a shoestring budget.  Most of them have to do with digital and social media marketing.
A couple of first steps that need to happen before starting your social media campaign:
Create a Website: hopefully your business has one already if not start making one now with great photos, design and content.
Facebook Page: create a FB page of your business and start to post things that maybe relevant to your clients and business
LinkedIn Page: keep your personal page up to date and create a business Page as well so all your employees can join the business page.
Instagram: add photos, videos and stories to your Instagram account that reflect your business: create a business Instagram account
Twitter: create a business account
That is a long list and some people do not have time to update all those accounts so it is best to use the platforms that your clients will see.  If your clients are on Facebook spend most of your effort there.  If your clients are more business minded perhaps LinkedIn is better suited for your business.  Instagram is great for restaurants and other businesses where photos say a thousand words it may not be so relevant for an accounting business.  Once you have the list of social media accounts you feel your clients will see try to create the same name across all platforms.  For example if your business name is Hot Yoga Academy then your FB, Twitter and Instagram should read Hot Yoga Academy.
Start adding content to your social media pages, videos, photos, funny quotes whatever you feel will make you noticed and start engaging with your clients and ask them to like your pages.  When you are closed you do not want your loyal clients to forget about you; so keep it up even if you feel the money is not coming in. Brand awareness is key here.
A great way to get interest of your product for example is to collaborate with medium sized influencers on Instagram.  Asking them to promote your product through their channels by trying it can increase your sales without too much of a marketing budget.  Competitions and giveaways are a great way to create awareness of a brand and keep the clients coming back to your website or store.
Yoga is a competitive market online. Finding your niche and people can be difficult, start small and go from there.  Don't get too fussed about a logo, slogan, or name of your business, just use your name and put yoga on it for the website name especially if your name is unique and doesn't exist already in the yoga world.  Obviously Heather Anderson Yoga is not going to work as there are 1000s of Heather Andersons in the world but Lezanne Swart there is not that common.  Make sure you pick a name if it is not your personal name that is simple, and easy to say, read and find online, obviously short names are better.
Keep your content specific to yoga.  Perhaps have a personal Instagram account and another one for yoga to send out to your clients. Don't think that if you are Instagram famous everything will be easier, just because people love following your photos doesn't mean they will come to your workshops or retreats. However, if you are not on it yet you should start.
Remember the key here is brand awareness, when you are closed you do not want your clients to forget about you. Do everything in your power for them to come right back to you when things pick up again.
by Heather Anderson