Second Week - Weekly diary of a 200-hour Hot Yoga Teacher Training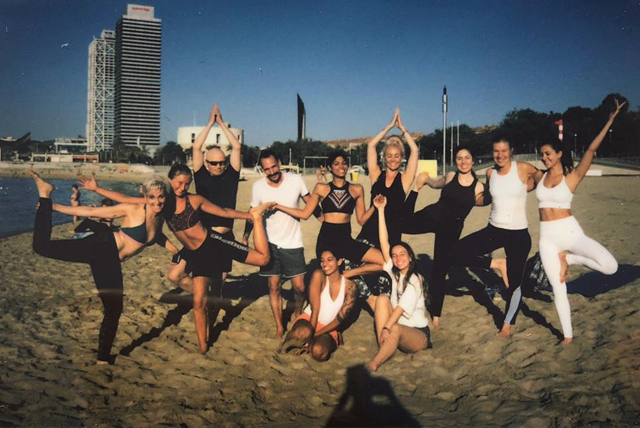 Every day at Hot Yoga Academy brought us something unexpectedly new and no week was the same as the previous one. We were already getting along with the group and teachers like family members. Lezanne brought us a delicious vegan cake, which tasted amazing.  She was also shared advice on how to keep up with the vegan diet. Besides the lectures and trainings, I could always go and talk with the teachers and ask various questions or just share my thoughts and opinions.
During the second week, I could already feel a huge health benefits from the balanced schedule, diet, fresh air and regular exercise.
Other group members and I felt improvements in our strength and flexibility, strangely, I did not feel tired at all I felt the opposite, hot yoga every day gave me a lot of energy and lightness to my body. Most yoga classes were taught by Heather or Lezanne, they taught us about correct posture in asanas, various sun salutations, sequencing and adjusting colleagues and each asana practice had a different theme.
If there is any advice that I can give to the future participants of the 200-hour Hot Yoga Teacher Training it would be to bring several hot yoga towels or a special mat for hot yoga as it can get very slippery from sweat in classes.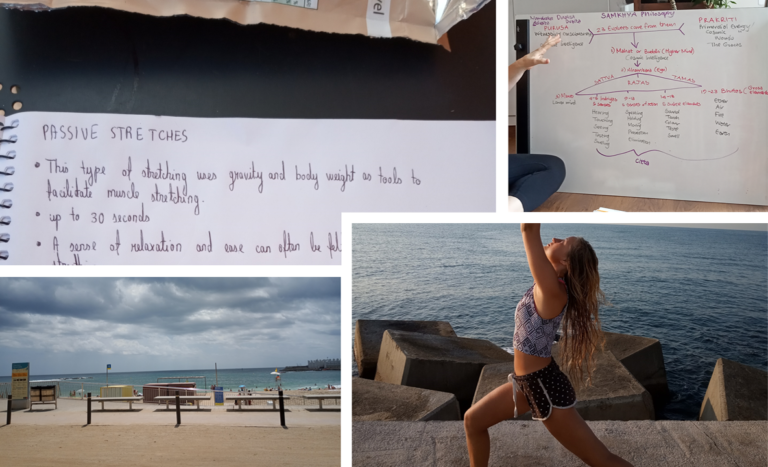 During the second week yoga philosophy with Lezanne was addressing topics I was very interested in from chakras, energies surrounding and maintaining the body, Yamas and Nyamas, to the systems of steps and methods towards enlightenment based on different teachings of yoga philosophers.
The most memorable experience of the second week was sunrise yoga with Heather.  We woke up at 5 am since the sun rises early in the summer.  I remember how hilarious it was when my flatmates and I were struggling to be awake at this time, but it was definitely worth it. We went to the beach, on the peer close to the sea and had a refreshing yoga class in front of the most beautiful view of the sunrise coming over the sea with the sounds of awakening birds in the background. After the yoga session, we enjoyed the beach for a while and took some photos. Later on in the day, everyone was falling asleep during mediation, we were so tired.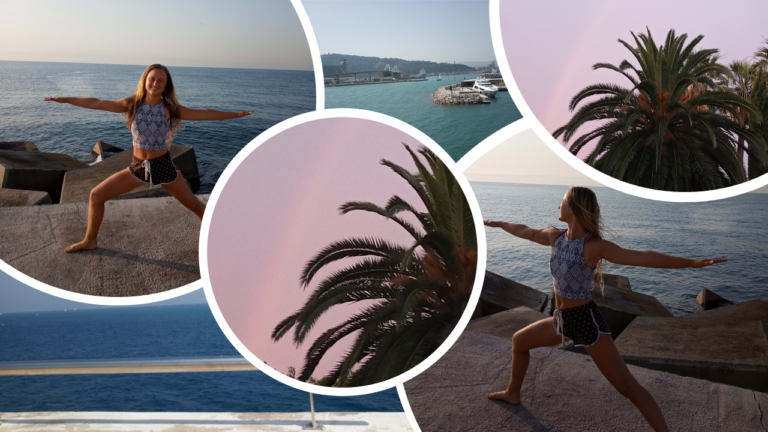 Every day after the lectures and trainings I enjoyed long walks along the beach, as the studio was only a 2min walk from the sea.  I spent the whole second weekend studying things that we had learnt, we never received pressure from the teachers, however, I was highly motivated to learn as much as possible. I felt the balance in my mind, and daily meditation helped me a lot to concentrate, deal with thoughts and emotions, highlight the things that are most important and notice those which I can let go, I have learnt how to not be attached and overall was feeling fresh and rejuvenated inside.
With Love,
Milda