First Week - Weekly diary of a 200-hour Hot Yoga Teacher Training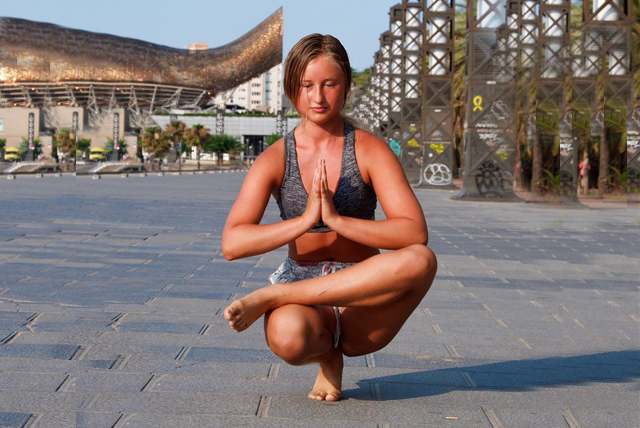 Once I arrived to Barcelona it already felt like home. I fell in love with the pleasant weather, significant architecture, beach and culture. I chose to live in an apartment provided by Hot Yoga Academy, which did not let me down the apartment was big and newly renovated, close to the center and the studio, we all had separate rooms and my housemates were very friendly and were also students in the course in yoga teacher.
I was blessed to start every morning with a beautiful sunrise on the balcony, walk in the fresh air to the studio to start the Hot Yoga Teacher Training. Everyday we started training and lectures at 9am in the morning.
On the first day we received a schedule with brief topics of each day and two Yogalinda-Hot Yoga Academy manuals, one for the asanas and other the theory manual with yoga history, philosophy, anatomy and much more.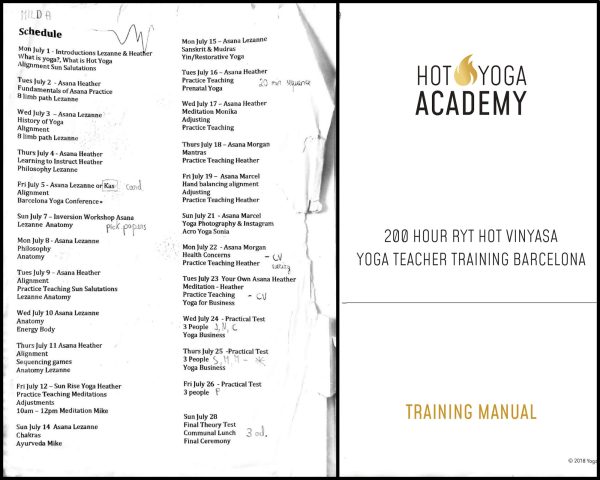 During the first week we got to know the other students at the Hot Yoga Teacher Training from all over the world: New York, California, Seattle, Costa Rica, South Africa, Norway, Sweden, France and Spain and two wonderful main teachers: Heather and Lezanne. From the first day I had no doubts that it was worth it to come here. I was impressed by the welcoming atmosphere and cultural diversity. Hot Vinyasa Yoga was something new that I had never tried before and yet it was not as scary as I expected it to be.  The asana practice was at a moderate intensity and the temperature of the room made us pleasantly sweaty. Even though we had one or two trainings every day, everyone really enjoyed it.
Yoga philosophy seemed to be the most interesting eye-opening subject, which made us all think and be involved in deep discussions. Anatomy let us understand how the body and muscles function, we got an opportunity to work in groups, prepare interesting tasks for light homework. One of the most memorable events of the first week was the Barcelona Yoga Conference. We traveled to another part of the city to participate in an incredible event with different types of yoga classes, meditations, lectures from experienced teachers, live concerts, amazing food and a fair where you could buy yoga related products or services including massages. We were able to meet a lot of like-minded people all in one place.
On Saturday it was a great chance to explore the city, enjoy the sun and the beach, hang out with classmates and feel the moment. I felt really grateful to be in Barcelona.