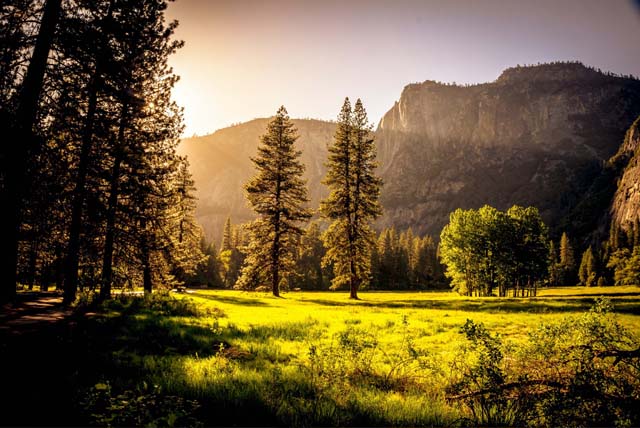 I think my silent journey began when my parents bought a country house about 1.5 hrs from Toronto, Canada. I was forced to go up every weekend from when I was 13 years old which is what I think started my appreciation for nature and silence.  I would often walk in the forest by myself looking at the trees, hearing the birds or just sitting in the grass letting my mind wander.  When I became older I would need to go up to the farm once a month to get my nature fix.  I didn't realize it at the time but I just felt the need to go up and have some time with my family and nature.  I do not think I noticed the silence or the need for it at that point in my life.
After moving to Barcelona, Spain I began my yoga journey and opened a hot yoga studio and started meditating and breathing more often.  Barcelona is a very cement sort of city, amazing architecture and beach but no green.  Not many parks with grass and not enough trees, nothing like Canada. I often yearn for the silence of the farm and the nature outside of the city. 
I run 200hr and 300hr yoga teacher trainings.  In our 300hr advanced yoga teacher training there is a six day silent retreat where the students must meditate for 5hrs a day and be in complete silence.  That is where my silent journey really began.  I taught being silent before I was a student of it.  What I noticed on the first six day retreat was that I loved meditating and often yearned for the next meditation we would run in the day.  I was very happy generally the entire time and I loved having no one talk and distract me from organizing the retreat activities.
After covid I noticed a need for people in the city to get out and head to nature.  I thought it could be interesting to run less strict silent retreats for the citizens of Barcelona.  A client suggested that we run a retreat so I put it up online and saw if we could get people to join the retreat.  We started with a two night retreat and approximately 2.5hrs of meditation per day.  They became successful and we felt that it was just not long enough for the participants to really absorb the silence so we began running 3 night – 4 day silent retreats which allowed for two full days of silence.  We spent three years figuring out how many days, what type of food and activities would aid in the overall experience for the participants.  After having some reflection I thought that selling the concept to corporate companies could really benefit the culture of the corporation as well as the mental wellbeing of the employees and directors of the organization. The benefits of a silent retreat are outstanding and everyone should go on at least one in their lifetime. 
The participant:
Becomes more focused
Heightened attention
More energized
More grateful
Understanding of your own thoughts and behaviours
Less complaining
Letting go of the little things you cannot control
Happiness
Refreshed, relaxed and ready to start back into the real world
I often yearn to run our next silent retreat.  I also want to get to the point where I can stay on a couple of days by myself in these huge houses after the retreats are done so I can enjoy what the participants had on our silent retreats. 
Just being at one with nature, in silence in a group setting holds this powerful space.  Everyone is going on their own journey, dealing with their own issues and mind.  I find it is so fascinating after each retreat is finished to hear the participants reactions to the silence.  What they saw, what they realized about themselves and what they found challenging.  In three years we never had anyone say they didn't love the experience.  There is so much to be said for silence in a group setting.  The connection you hold with the people around you and the connection you come back to within yourself is priceless.
I feel my silent journey has just begun and I am super excited to share and provide a silent space for both corporate companies and individuals to enjoy and keep coming back to.  Silence can become very addictive and the more you go on them the more you want to keep having that silent high when you leave and go back to your life.  Think of silence as a reset for the body, mind and soul.  A complete detox of what is constantly circulating your mind, your fears, your goals, your life ambitions.  If you truly want to know who you are, what you need and want, go on a silent journey and ask yourself that very question. Use the silence to figure things out.  What you may find is that you already know exactly what you need to do, you just need the space of silence to help your mind concentrate on figuring it out for you.
By Heather