Successes in reinventing your yoga business in a crisis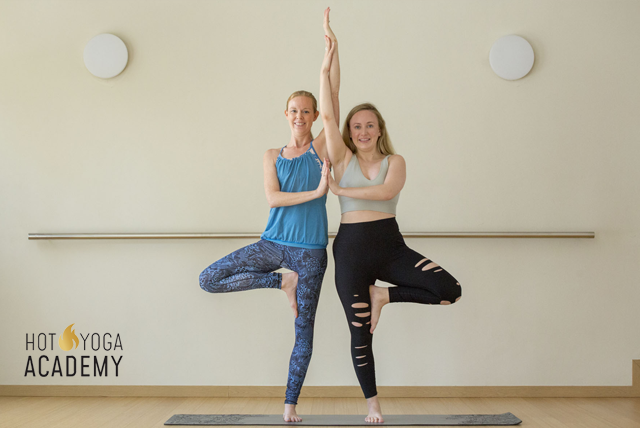 Over the past year all yoga studios, and teachers have had to reevaluate their businesses due to the Covid-19 pandemic.  What are some of the common successes have occurred for yoga teachers and business owners?
Offering yoga classes online
Offering yoga teacher training and courses online
Cutting costs
Increasing prices
New collaborations & relationships
New offers and utilizing space
Using your time more wisely
Putting more money into marketing and sales
Finding government funding and rebates
Getting a bank credit or loan
Reevaluating your wants, needs and goals
Offering yoga classes online
There are two types of yoga classes direct online and recorded yoga classes.  Direct online is the same amount of time and energy if not more for a yoga teacher and you can get paid better and recorded classes is a library of classes that you offer on a downloaded platform online.  Either one can work.  Over half the market of sports is online so if yoga teachers and studios do not get in the market they will be left behind.
Offering yoga teacher trainings & courses online
With the changing culture and people staying or being forced to stay closer to their house it makes traveling difficult therefore putting your yoga teacher training online is a great way of capturing a new market and be accessible to everyone in the world.  Also offering both in-person and online trainings at the same time was a necessity for some yoga schools, as their students could not travel to a physical studio space due to government regulations.    
Cutting costs
For yoga studio owners this must be the first thing you look at.  Some examples include, cutting off phone line and internet access at the studio and using mobile phones for online access, changing electric and gas companies for better rates and discounts. As a studio owner, teaching more classes personally and decreasing salaries or classes by employees. Cutting all unnecessary expenditure including cleaning staff, managers, print costs, bank costs etc.  Cutting to the bare minimum.  A big one would also be asking the owner of the space you rent to reduce rent.  
As a yoga teacher, cutting your costs personally maybe biking and walking instead of public transit, cooking your own food and moving to a cheaper apartment.
Increasing prices
Often times in a crisis you think you should reduce prices or do things for free it is often the other way around.  Increase your prices if you feel it is possible and warranted for the service you provide.  If you are good, price does not matter.  Especially in a pandemic like Covid you can only allow half the amount or less then half in your studio space so you have no choice but to rise prices and the students understand why there is an increase and actually agree with it.
 New partnerships
Finding other likeminded yoga teachers to work with on online yoga retreats or offering products together.  Like partnering with a clothing brand or product, service such as massage or nutrition and working together to make new projects and ideas flourish.
As studio owners finding other studio owners that you can partner with and sell equal or different products.  Such as Hot Yoga Academy in Barcelona is affiliated with Power Hot Yoga in Madrid and we share and give each other clients as Hot Yoga Academy only does teacher trainings in English and Power Hot Yoga only does them in Spanish.  Also using the same online teacher training software saves costs.  Another example is subletting free space in your yoga studio to a massage therapist, or other yoga teacher for their services.  
New offers & utilizing space
Becoming creative and making workshops or events that suit your clients needs in a given situation will make you become noticed and provide increased income and awareness of your business.  For example having a loud music and light show yoga class with food and drinks after makes you feel like you had a night on the town when the government has disallowed evening bars and clubs.
Renting space from a co-working space, church, civic centre or even using a room in your house can save costs.  Even finding unused space in your current yoga studio can prove to become more profitable revenue.
Using your time Wisely
Trying to put as many back-to-back classes on the schedule as possible.  Or finding studios that allow you to teach back-to-back helps you organize your time and cuts on travel costs. Look at all the classes you teach and pick the ones that use your time most efficiently and make you the most money or give you the most reward mentally (ie. Make you happy teaching).
Putting more time and money in marketing & sales
Create new and exciting marketing campaigns that increase revenue and spend more time on your sales efforts.  Sometimes workshops or classes do not work, as you are not marketing them correctly, if people do not know about it you cannot get students to come to them.  Just creating the event doesn't make people come.  Social media helps with awareness and doesn't cost money only your time. 
As a studio owner you will need to start doing duties that once were given to cleaning staff, managers, receptionists or yoga teachers.  Your goal is to survive and you need to do everything in your power to do that.  You might be more tired but you will feel accomplished if and when you get through the crisis economy/pandemic market. 
If everything you are doing doesn't work then you know you tried your best and it is time to move on. 
Finding government funding and rebates
Make sure you have an amazing accountant firm that is on top of all the government help available for freelance yoga teachers, people employed by gyms and especially yoga studio owners. Take advantage of everything possible and do not feel guilty about the extra help!
Getting a bank credit or loan
Sometimes you have no other choice to get a line of credit from the bank.  Look out for some government funded bank loans and search around for a low interest credit that can keep your cash flow positive through the rough patch until things stabilize.
Reevaluating your wants needs and goals
Take the time to listen to your instincts and see what your heart, mind and body really want and need.  Maybe your goals have changed due to the new culture you live in.  Maybe you have always disliked working at one yoga studio.  Now is the time to reevaluate your goals.
If you would like to discuss your own yoga business in detail Hot Yoga Academy has a mentorship program and 1 on 1 yoga business coaching is available with Heather for more details call heather on +34 665 745 405.