Fourth Week - Weekly diary of a 200-hour Hot Yoga Teacher Training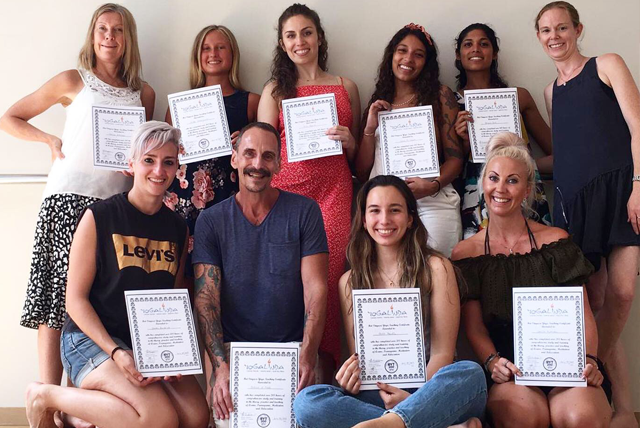 On the fourth week we all started feeling slightly sad because we knew that the day of saying goodbye was coming soon. On the other hand, everyone wanted to use the last opportunities to spend time together, enjoy Hot Yoga Academy and Barcelona. We were also busy preparing for the final exams; on the last week met up on the beach and studied for our theory and practical tests.
Heather spent time preparing us to open our own business after the Yoga Teacher Training. We had to make a yoga CV, which was one of the first CVs I ever made, she gave me feedback, which has helped me in creating a business CV as well. Heather also shared her business story on how she got interested in yoga and how the studio was brought to life (Business Coaching). Marcel before going back to Austria gave us a lecture on social media and Instagram and how to make our Instagram accounts stylish and with good professionally looking photos.
We had to teach two final 60min classes. The rehearsal and final class went really well, with some hilarious flaws. We had several hot yoga classes in a day in order to participate in everyone's classes, I suppose that everyone felt tired at the time but we sincerely sticked together and supported each other. For the written exam, everyone was well prepared – there was no need to worry or stress, the subjects were too interesting and I enjoyed studying them. In addition, it was completely new to learn some words in Sanskrit which, was a good exercise for the memory. I surprised myself how I managed to learn and write all the answers in English because at the time when I arrived I was not confident with it at all, however I could see a huge improvement in my English after four weeks.
The day of receiving the certificates was joyful but emotional in many ways. We felt really proud of each other as a group and thankful to our teachers. During the small lunch party some groupmates shared the heartwarming goodbye gift, a drawing of personalized asanas.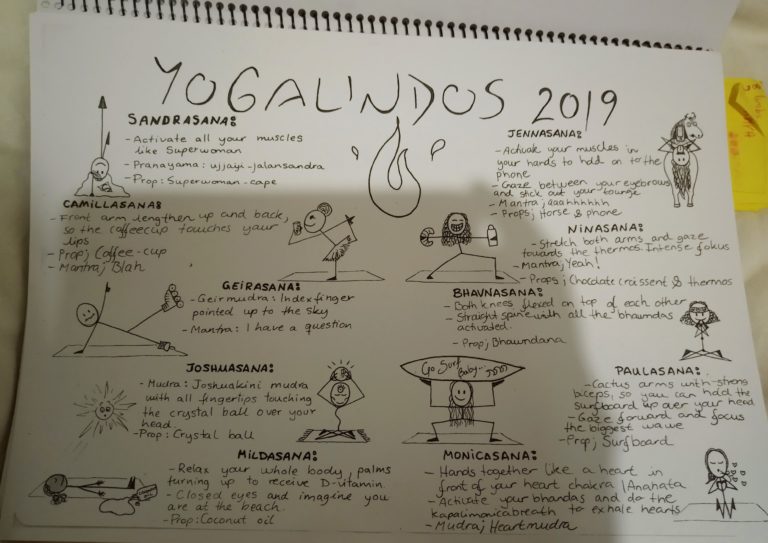 The journey was not over in the evening I had an incredible opportunity to spend some time with groupmates in a café and a concert. The last weekend I enjoyed the beach and long walks in the city as much as possible, also one of the new graduates was already teaching her first Yoga class in Hot Yoga Academy.
It seemed like everything went back to normal after this long beautiful adventure, but it was not the same at all. I improved a lot as a person spiritually, mentally and physically. This wonderful time and everything that we have learnt will always be present in my mind and heart.
With Love,
Milda